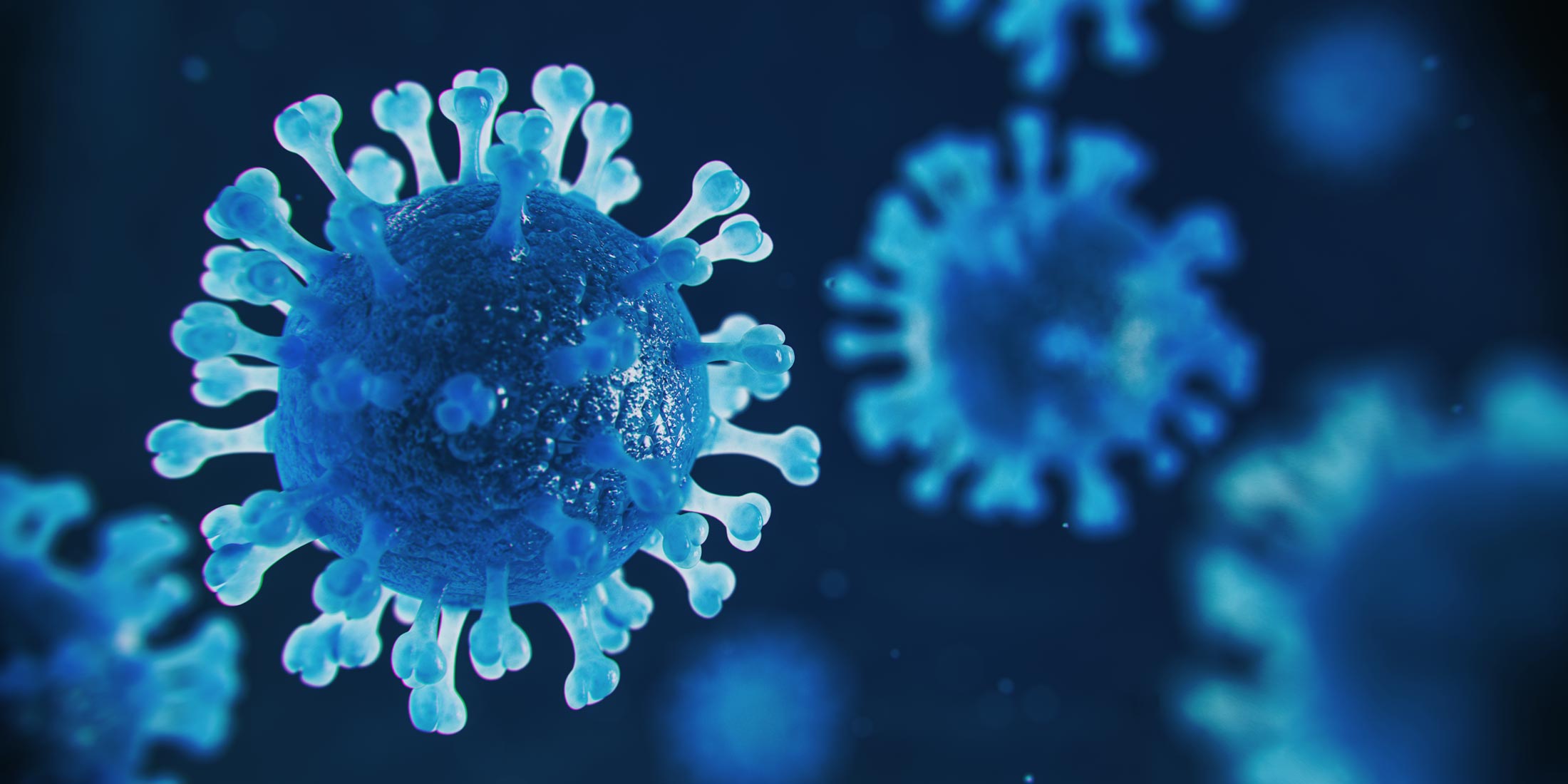 Succeeding through tough times as a CEO requires tenacity, creativity and humility. It's a tough time to be a small business CEO. Running a company during good times is a difficult endeavor in itself but add to that complexity a global pandemic, the almost immediate shut-off of the national economy and changing government policies you have to adapt to daily and running a small business becomes almost impossible. In good times we worry about growth and profitability, but during times like this our priorities shift to health, safety, and survival. 
As the Founder and CEO of a small business traditionally funded with customer money, banking, and cash flows, I've had my shares of downturns and setbacks. A few years after starting our capital-intensive manufacturing company, we were forced to survive the 2008 recession as a growing upstart. We then faced a season from 2017-2018 where we lost nearly two thirds of our revenues due to high concentration with a customer experiencing a very difficult turnaround.
Those difficult years taught me a lot about rapid adaptability, resilience, and the true power of a unified team. It also taught me that as leaders, when difficulty strikes, we must be decisive, moving quickly to keep things healthy.
2020 was on pace to be our best year yet. We replaced the lost revenues, diversified, grew 30% in 2019 and had projections to grow another 40% this year, topping $25M in annual revenues. We launched new business lines, new start-ups and developed a solid game plan to set us up for $50M in the next few years. The tough years were behind us and we were ready for a sustained season of growth.
Then the Covid-19 pandemic hit.
Today, as of this writing, we are one of the blessed businesses that are considered essential and our work has not slowed. We are not being overly confident and are certainly taking it day by day, but currently remain relatively unscathed in both revenues and contracts. We moved quickly to comply with all government policies, taking extreme measures to protect our people and spending heavily to continually disinfect.
But, most importantly, past experiences have taught us to remain humble during these times and work harder than ever before to support our people, our customers and our community.
I sit on the board of several non-profits and other small companies who have suffered dramatically in this crisis. Some of our emerging-market customers have seen revenues dry up and are facing extreme difficulties. After getting our business to a place of full policy compliance and protection for our people, I have been working up to 12 hours a day coaching and guiding these companies and non-profits on how to navigate through this pandemic.
We are now drawing on powerful lessons we learned from the extreme situations our company faced in the 2008 recession and 2017/18 downturn. I have a profound sense of calm and peace at this time, drawing from a deep well of experiences – both successes and failures – to help provide insights on how to lead during these times.
As a result, I have developed a set of principles to guide me and our business during these trying times and now find myself helping other leaders develop their own strategies through the lens of these experiences. I hope that as you read these, they will help crystallize some of your thoughts and bring into focus some of the decisions you need to make right now. The central guiding philosophy in all these principles is this: you must be decisive and act selflessly with the highest levels of integrity.
My principles for surviving and ultimately thriving as a small business CEO during times of crisis are as follows: 
Plan for the worst, hope for the best. 
When crisis hits, you must plan out the worst-case scenario for your organization by asking this question: what is the most awful scenario that could play out for your business or non-profit? Our local church is a small non-profit that cannot gather physically at this juncture so naturally this crisis has been an extreme disruption to its operating model. As the Treasurer, I tasked the leadership team with modeling reductions in income of 25%, 50% and 75%. They were surprised that I asked for a model that shows income dropping by 75%, but I told them to plan for the worst.
We modeled, with our present cash reserves, that we could weather a 75% reduction in income. It wouldn't be pretty, but we had a plan. Amazingly, planning for the worst resulted in a sense of peace, knowing that we could get through this.
At the same time, we hope for the best. Planning for the worst can be a dire exercise and it's important to face reality – but we mustn't lose faith in our people and our long-term prospects as an organization.
Hope does not dilute reality – it acts as a guiding light for the long term.
Move fast and cut deep
In planning for the worst, you will create the right data to help make firm and fast decisions. I was helping another small business evaluate their 90-day cash flows and threw out the scenario with new work coming in. We based the analysis only on hard orders that were verbally confirmed to still be alive right now. In building that model, it became apparent that operating expenditures needed to be significantly cut. The initial response from the leadership was to wait and see if certain things materialized, but I encouraged them to move fast and cut deep.
This may seem like a harsh approach to take, especially when people's jobs are on the line, but my desire is to NEVER let anyone go and to always create an environment of sustained job security. However, the leader is responsible for stewarding the whole organization and ensuring its longevity. Sometimes, this necessitates making tough decisions. It's much easier if you have deep cash reserves and good liquidity, but most small business do not enjoy these resources in abundance.
I don't have a firm formula for cutting but start with all variable expenses. Tighten them to the lowest possible amount to fulfill only existing contracts. Defer as many fixed costs as possible. Go to interest only on loans and mortgage. Suspend 401k contributions and any other voluntary benefits. Implement a "shared sacrifice" model on wages – everyone sacrifices a little to save the most jobs possible. Then cut wages deep at the top. The last resort is layoffs, so you can opt for furloughs and help people keep their benefits.
Cutting sucks. But as a leader, you must move fast. You can always add expenses back but as soon as you have the data, be sure to cut as deep as possible in order to weather your worst-case scenario so you can move forward afterwards. Then apply for all possible resources, such as the PPP, to build up cash reserves and protect jobs
Prioritize and execute
This is a Jocko Willink mantra. I love it. During tough times you do not abandon strategy – you merely postpone it and leave it open for interpretation once you get through the crisis. For our manufacturing companies, we quickly prioritized safety once this pandemic accelerated and all hands were on deck to prioritize this single issue. We spent the better part of a week drawing up plans on how to keep our people safe and comply with government requirements. We wanted to give our people confidence that we were doing everything possible to protect them, including shifting work hours around. Once those plans were executed, we moved on to our next priority – our customers.
During times of crisis it is crucial to prioritize one major issue at a time and move all available resources into alignment with that issue. Is it sales? Get the whole organization behind that single issue. I am the Chairman of the Board for our children's small private school and once this pandemic hit and before most schools were closed, we prioritized distance learning as our single most important need, and the administration executed it flawlessly, given the circumstances. Focused leadership provides both direction and facilitates good results.
Communication
It is imperative to communicate with all your stakeholders frequently. Employees, their families, customers, shareholders, suppliers – everyone. Connect with empathy and extreme transparency across as many media channels as possible. I have used a combination podcasts, letters, all-hands meetings, social media to great effect.
I often tell leaders: you must communicate the hard truth … with a plan. Tell them how bad it is, but back that up confidently with a workable plan. If you are prioritizing and executing the right things and are transparent and truthful with your people, they will remain calm and engaged.
For this pandemic, I thought it was important to not only communicate with our 100+ employees frequently, but also include spouses and significant others. I send out an email every Saturday to more than 200 people and do a few things in that email, including:
– Talk about the positives from that week: new orders, critical milestones for employees, cash flows, etc.
– Reinforce all the measures we are taking to keep our people healthy.
– Share something personal from my life that I am doing to deal with the fears and anxieties of these times.
By including those important to them, they're engaged and at peace that we care for our people, are doing what it takes to protect them and have good job security with new orders coming in. We've even used these emails to source ideas on how we can bless our wider community. We are now 3D printing masks 24 hours a day, supporting local restaurants by having them make meals for all our employees and their families weekly, and giving away ten to twenty $100 grocery cards to widows and the elderly. All these ideas came from spouses and significant others!
Expand the brain trust
When you prioritize and execute and you identify areas to focus on in your business during these times – sales, operations, cash, etc. – it's important to identify everyone with a vested interest in your business and in you and engage them to help. I am not talking about employees, but shareholders with specific skills: board members, mentors or someone from your bank or accounting firm. Ask them help and create what I like to call "CEO task forces" for addressing specific problems. Use that brain-trust to help handle the crisis.
Explore, experiment, and execute
Test new, low cost, high-impact ideas to innovate your business model. During the downturn of 2017/18, we added a new partner to the brain trust and developed new product lines (now a multi-million-dollar business unit), integrated software into our supply chain and tested new marketing techniques. Be creative because a crisis can also create new opportunities. Search for new ideas and innovations.
Measure what matters
In most crises there is one measurement that ultimately matters – cash. This one is no different. You must learn to measure the variables in your business that impact cash in real time. Inventory turns, productivity, AR aging, operating costs. Yes, the P&L and other measurements still matter, but prioritize and execute even what you measure.
These are the principles I have learned through several challenging times in our own business. Running a small business is hard. Running it during difficult and unpredictable times is even more daunting. The principles outlined above are not exhaustive or even prescriptive but provide guidelines on how to weather difficult times.
Just as important as the principles above is how you enact these ideas. Always remember to treat people with dignity, respect and integrity. Be selfless and be the first to sacrifice. You must steward the business while you steward the well-being of your people and their families. They matter most.
God bless you and stay strong and safe during these times. Be generous, selfless, and most importantly, be present with your people, even if only digitally.