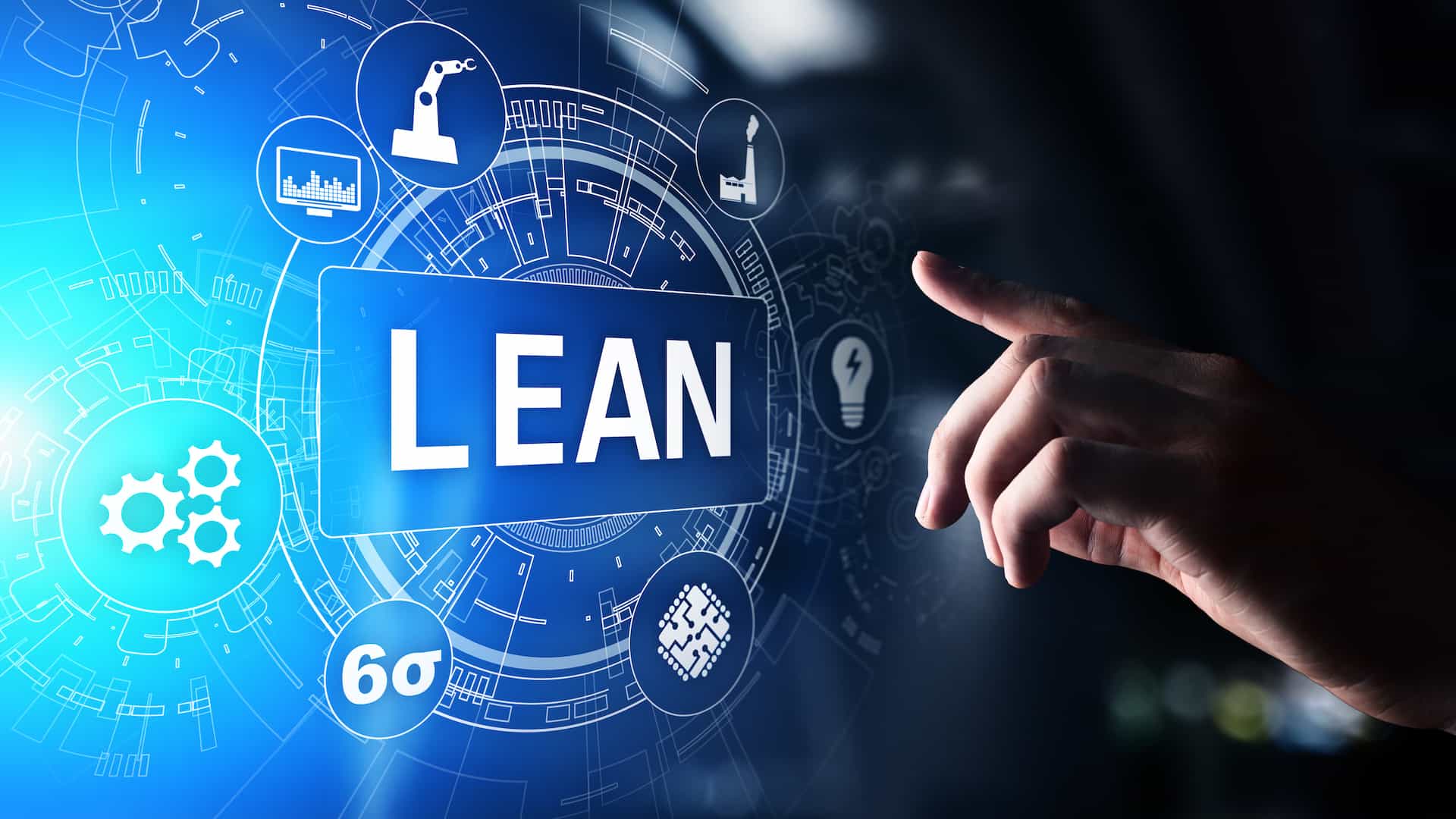 Over the years, I have made growth planning and execution far too complex for our business.
I have been a CEO for more than fifteen years now and made my share of mistakes.  I've also had moments of extreme success – generally the result of our hard-working team and lessons learned from making mistakes.  One of the more consistent things I got wrong over the years is making growth too complex.  As a product of an MBA, I have always focused on developing comprehensive and data-driven growth strategies, collating the data and information into a neatly packaged, buzz word rich framework and motivating the troops to be excited about it.
The problem with that approach is it's never really worked for us.
When we started our first manufacturing company in 2006, we had one mission in mind: serve our customers and keep solving their problems with diligence.  From 2007 through 2016, our company grew on average 39.9% a year, with the incredible accomplishment of 10 years straight growth.  In a capital intensive, engineering and manufacturing centric business, that organic growth rate was incredible.
However, our growth slowed to about 5% on average between 2016 and 2020.  It was during these years that I started implementing complex growth strategies.  Diversified investing outside of our core engineering and manufacturing capabilities, start-up investing, the attempt to buy and acquire new companies, in addition to bringing in "seasoned" people who have been where we wanted to go.
I was implementing the blueprint that I was taught in school and through many mentors and programs I participated in.  The blueprint was something like this: elevate up and out of the business.  Delegate, measure, hold accountable and make necessary changes.  Be a data-driven decision-maker.  Hire people who've been where you want to go.  You get the picture.
This is sound advice and makes sense on several levels.  This works for millions of businesses and leaders, and I am a fan of the concepts.  However, I just don't think they're a one-size fits all approach to growing your business.
Simplifying our growth strategy
Coming out of 2020 and into 2021, I was determined to create a growth plan for our business that was simple, focused and worked.  One of my dear friends and a business partner, Herb Glaser, and I had a long chat about growing the business.  He recommended a simple formula.
Make your processes super-fast through Lean Manufacturing and keep adding new capabilities.
After all, when did efficient processes, reduced cycles and speed not help grow a business?  He encouraged me to get involved on the ground level, be the driving force of LEAN with boots on the ground, thereby understanding our bottlenecks better than anyone in the business.  Stay close to where we make our products, listen to our customers and keep solving problems for them by adding new capabilities.
I took Herb up on his challenge!  I decided to pull back from all my educational programs (for a season), from mentoring groups and other systems that were not aligned with LEAN and didn't enable me to interact with our customers more.  I relocated my office back into one of our factories and became very hands on.  I've learned that as a business owner, the strategies outlined in my MBA and other learnings can lead us to abdicate our responsibilities versus delegating them.  It can push us to lose touch with our customers and the processes that create value for them.  I also learned a valuable lesson in my discussions with Herb and research that we were doing around LEAN:
Our actual product or service for our customers is not what we sell them, but rather is the business itself.
Our businesses are the vehicles through which we create value for our customers.  The combination of processes, resources, people, culture and execution enable us to create revenues and profits. I now better appreciate that our business is the product and/or service we are building for our customers.  And the pursuit of building the best product will create a system of processes that creates value.  And the faster and more efficient we make those processes, the more value we can create at scale.  And as we create more value, customers come to us with new problems, and we solve them by adding capabilities (features) to our product – our business.
Internally, we call this our "capabilities driven growth model".  Nothing extraordinary or mind blowing, but a good reminder that the better our business operates, the more value we will create and the faster we will grow.
And the means through which we improve our product?  LEAN manufacturing.
Implementing our capabilities driven growth model
In the spring of 2021, I moved back into one of our plants and worked with our leadership team to fully implement LEAN manufacturing.  We began documenting all our current processes while setting up product staging areas through the factories, in addition to process lanes and simplifying people's roles and responsibilities to focus on key process steps.  We moved to full cellular layout with our machines, having moved 8 pieces of equipment, thereby creating three primary cells in our main machining plant.  We re-invigorated one-piece flow in our rotor coils division and implemented it in our equipment assembly operations as well.
We performed similar improvements in all our administrative processes as well: quoting, contract reviews, purchasing, engineering, shipping, and tooling and fixture support.  We ended up moving our entire shipping department over the course of Thanksgiving weekend from one building to another.  As bottlenecks emerged, we rapidly solved them.  We added people and resources to constrained processes.  We simplified our litany of business metrics down to just two.
During Q4 of 2021, we improved our gross margins 1.75x.  We reduced our manufacturing cycles by 37% from the previous eight quarters.
We did not raise prices to our customers, determined to create value for them through speed and cycle reduction instead.
In the last five months of 2021 and into early 2022, we added the following capabilities in response to customer needs:
Mazak 450M lathe with steady rest.
Mazak i800T Variaxis for lights-out 5-axis machining.
Bar feed turning for high volume, repeatable output.
Anodize, small volume powder coat and other surface finishing capabilities.
Mechanical, electrical, plumbing and test capabilities for complex equipment design, assembly and test operations.
35,000 square feet of warehousing and kitting operations with dedicated trucking and technology-infused processing capabilities (I'll write a separate post about how we went from no warehousing to 35,000 square feet of fully operational systems between Thanksgiving and Christmas 2021).
Created an in-house software division to automate production and capacity planning, streamline manual processes and move inspection upstream into our production processes for quality at the source.
By focusing on speeding up our operations through LEAN, we started solving bottlenecks while also rapidly adding resources. The opportunities came flooding in from current and prospective customers.  And as this happened, we again assessed our current capabilities and started adding new ones as necessary.
Being boots on the ground enabled me to work with our team to make rapid decisions for our customers and to quickly add the following capabilities:
Move 8 machines to create manufacturing cells?  Decision made within 24 hours and implemented within 3 weeks.
New software-based production planning tool showing us that our five axis capabilities are at capacity for the next several months, but opportunities are growing 2x per week?  Order a new Variaxis.
Cycles for certain outside processes taking too long or are unreliable?  Buy the equipment and bring them in-house.
Our customers need warehousing operations spun up and supported within 3 weeks from inquiry?  Order racking from Indianapolis within 24 hours, secure new space within the week, hire 7 people, construct the racking, implement a new version of ERP, design and implement the inventory system and add new trucks – all between Thanksgiving and Christmas.
The list goes on.  By implementing LEAN, bottlenecks were exposed, which in turn became priorities to solve.  New opportunities were created.  And pursuing those new opportunities enabled us to create new capabilities.
Our future
The growth plan of getting faster through LEAN and adding new capabilities has radically simplified our growth strategy.  Thank you, Herb Glaser.  No more complex frameworks.  No more abdication.  We get faster through LEAN and we create more value for our customers.
Our product and service IS our business.  And our business is made up of processes, resources, people and culture – collectively, our capabilities.
We are one month into 2022 and between our current backlog of work and pipeline of opportunities and projects, we're projecting 82% growth.  Yes, you read that correctly – 82%.  More than 2x our average growth rate from 2007 to 2016.
As the CEO of P1, I made our growth plans far too complex for far too long.  It never yielded the results we intended.  But Herb's advice was powerful.  Simplify what we are doing, make it faster through LEAN and solve your customer's problems.
For the first time in more than 5 years, we have a clear and simple growth strategy. We also have a pathway to $50m in annual revenues in less than 3 years.  But more important than revenue numbers, we have a strategy to create more value for our customers and more opportunities for our people.  The key to our growth is the opposite of delegation – it's being hands on.  It's the opposite of big data sets – it's solving one bottle neck at a time.
P1 is poised to reduce manufacturing cycles by 60% in 2022 and to grow at an even faster rate.  I only wish I'd listened to Herb a little sooner!