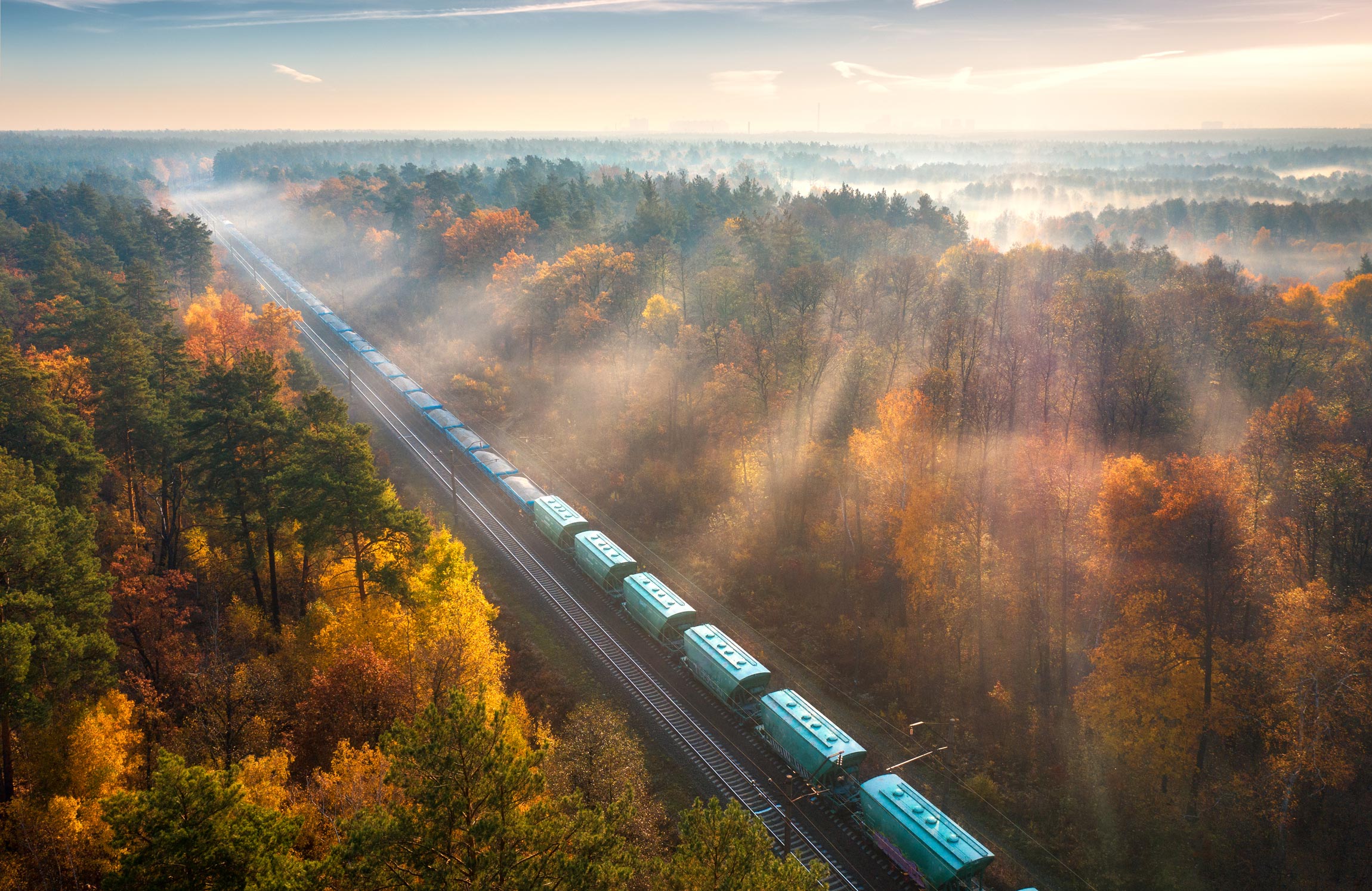 This past December, I downloaded a picture of a freight train crossing a steel bridge, rolling through the beautiful mountains of New Hampshire encapsulated by a sea of colored trees. I made it the background on my mobile devices because I love the image of this powerful engineering marvel traveling majestically through nature, marking a transition from one season to another. As I tried to understand the picture's mesmerizing effect on me, it quickly became a powerful metaphor for our business strategy and my professional goals for 2021. It points to about patient endurance.
Let me explain.
As a CEO, I have been through seasons of chasing growth, measuring success in terms of revenue scale, the number of employees we have on staff, how many people we have hired. I have been sucked into the race of chasing headlines, the right awards and recognition and have spent more than my fair share of days reading Fortune and Inc. magazines, yearning for that spot.  But 2020 has taught me something different.
Leading through last year as a CEO of an industrial company has strongly shifted my focus and what we measure as success.
As you consider a freight train, you understand that it takes a while to get going because it is hauling heavy cargo. It isn't a rocket ship. As it gets going, it builds up to a comfortable cruising speed and covers a lot of ground with sustained predictability and momentum. It chugs along, moving a ton of freight.  
I have come to think of our company in a similar way. I want to build freight trains. 
I want enduring businesses that chug along, create value, producing predictable and sustained profits. Similar to a freight train, I want our business to be diversified with many different but correlated businesses, similar to the cars hauled by the train. This picture has now become our business strategy: to create, build and buy businesses that design and deliver engineered products, with mission driven entrepreneurs.  
And similar to the freight train, our businesses have to do several things in order to reach a place of sustained, methodical progress, as follows:
With this strategy and imagery in mind, I have had to self-reflect on what traits I would need as a CEO in this new season. I need patience since it takes a while to get a freight train on the tracks and up to speed. I need endurance to overcome setbacks, obstacles and to innovate for the long-term. I need to establish patient endurance in our strategies, tactics and desired outcomes.
The freight train on my mobile devices is a great reminder that we are in this for the long-term. That we are committed to creating sustained value and performance. To cultivating a culture of excellence.  And to diversifying our business holdings focused on designing and delivering engineered products through innovation.
2021 is the year of the freight train for us at P1 Ventures.
It's the season for patient endurance, especially coming out of 2020. And to kick off our new season and refined strategy, we have completed a redesign of our website to reflect the values and important work that our people are doing to build freight train businesses.
Visit www.p1ind.com to learn more. Here's to an incredible 2021 and to creating patient endurance in all our endeavors.