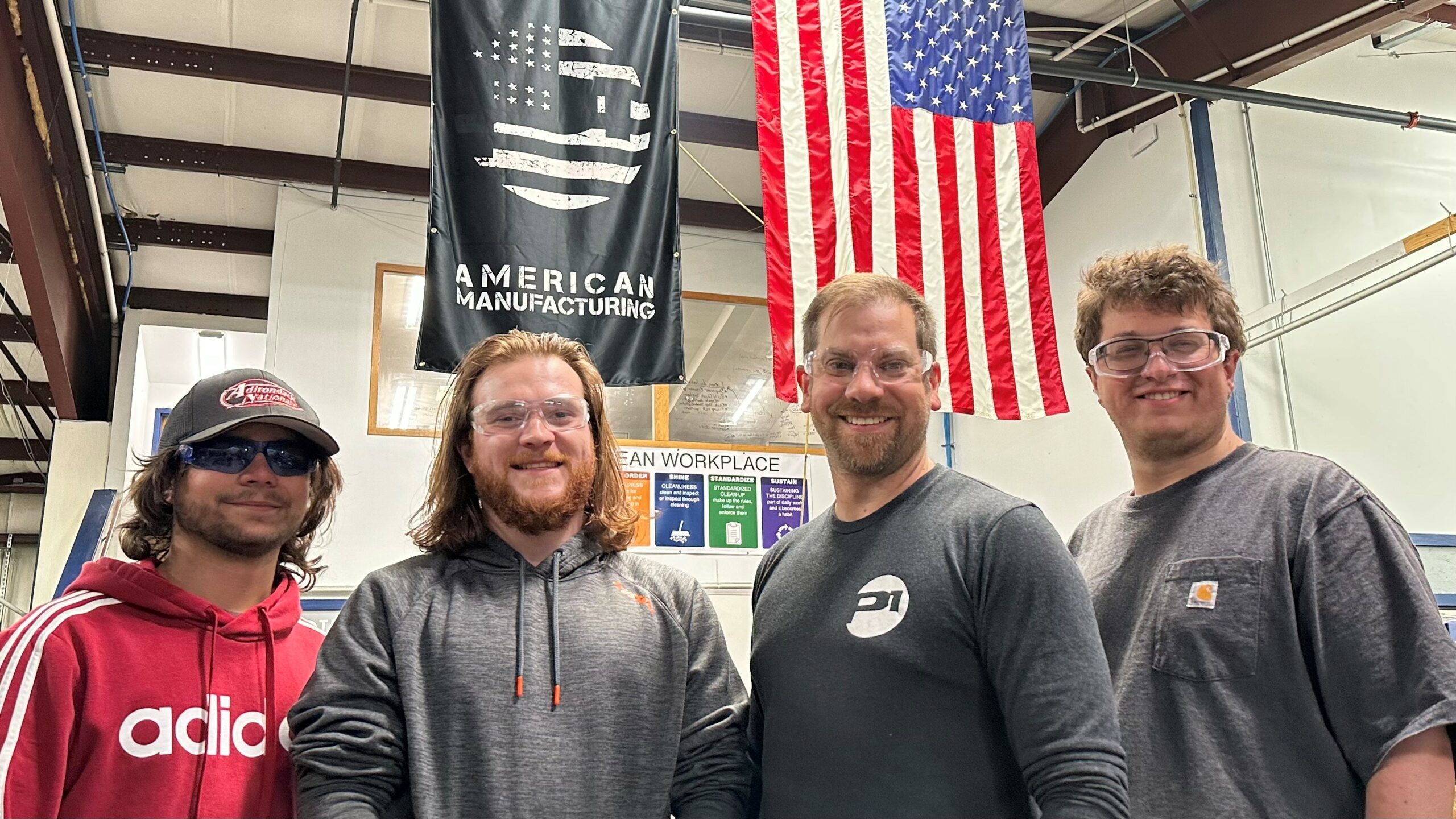 Great week for P1! Shop leader Joel Lape is flanked by two new team members: Dan, who studied at Hudson Valley Community College and Carter, from SUNY Canton. Carter is being trained by Brian, also from Hudson Valley Community College, who Joel helped when he was an adjunct professor, teaching at night.
This is what revitalizing American manufacturing looks like!
Learn more about how we're continually working on expanding and educating our team through our P1 Pathways program.