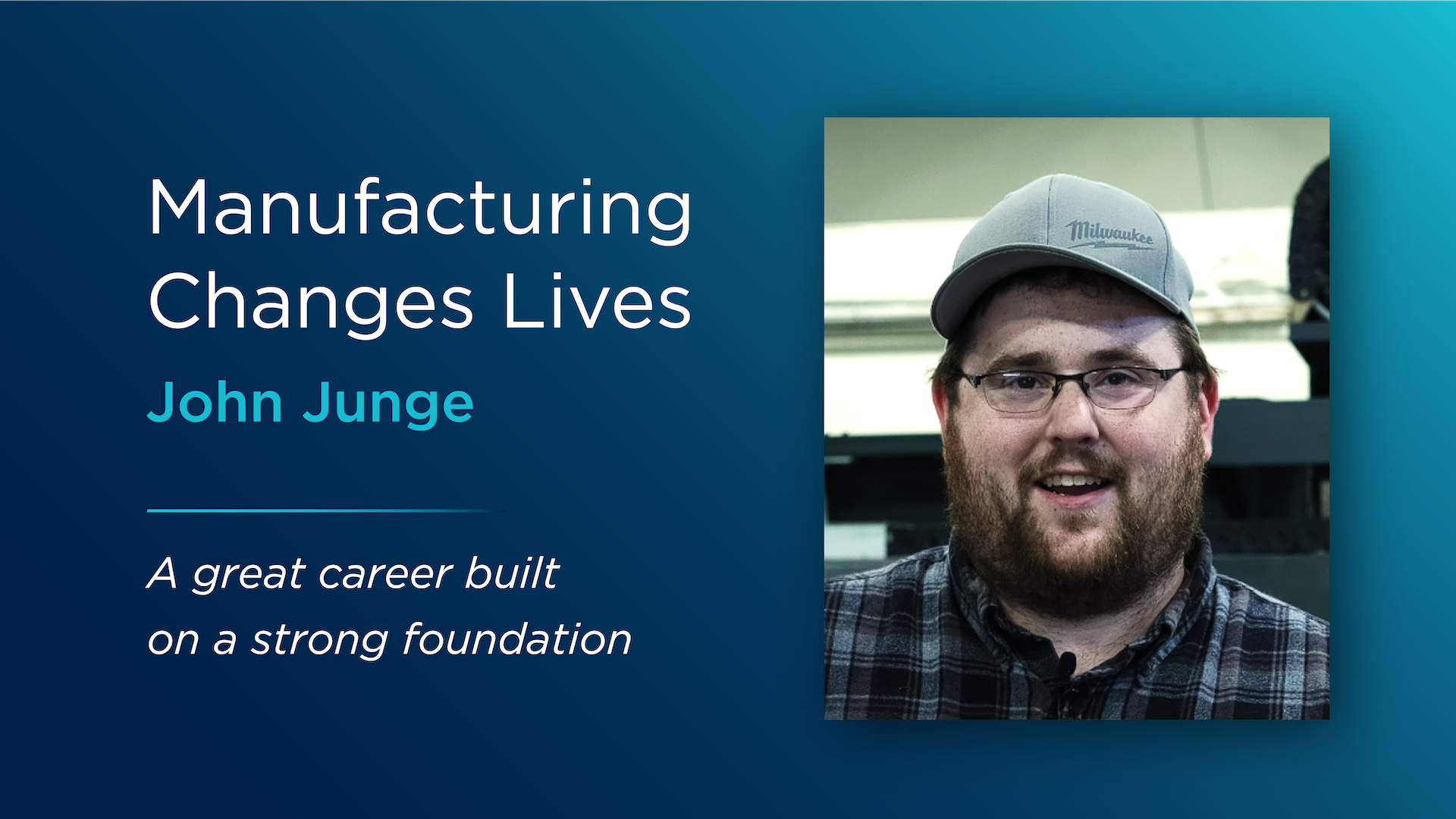 The difference between a job and a career is life change. Stability. Security. Possibilities. Personal growth. These come through building something meaningful on a good foundation. And for many, manufacturing is that foundation.
At P1, we have numerous team members who have powerful stories to tell of how manufacturing has facilitated a better life and profound personal fulfillment. 
They are young men and women from highly varied backgrounds who grew up in settings consistently requiring hard work and tenacity. Using their hands to fix, make, build and create. Only to find that by the time they were ready to graduate high school and launch into their future, their options were limited. 
Often, their families were not in a financial position to pay for an expensive college education. And they weren't necessarily interested in software or the social arts. Butt they were highly capable when working with their hands, solving practical, mechanical problems. What to do? Enter manufacturing!
At P1, we like to say that manufacturing isn't simply a job – it's a career. Even more, it's a calling. Because we know, through personal experience, that manufacturing facilitates positive life change. Take for example John Junge, plant manager at one of our three facilities in Schenectady, NY. 
John first began working with us on a part time basis as a machinist, at night. Under intentional mentorship and training, he then moved to a daytime position, adding new capabilities and skillsets. After a while, John moved over to our Generator Coils division , where he flourished. 
P1 encouraged John to keep stretching and learning even more parts of the business, from planning, to management, to improving productivity. Today, John is the plant manger at Generator Windings, one of our three facilities, which has grown rapidly to become a significant part of our business. John is a living example of shifting from job to career.
We appreciate the fact that many may not understand the true power of manufacturing as a viable option for young people graduating high school looking for a meaningful future they can commit their lives to. It isn't for everyone.
But what we do know for certain is that a career in manufacturing will change your life for the better. It will help you build the career, family and future you dream of today. John Junge is just one example of this powerful reality.
Learn more about John's journey and how P1 creates powerful opportunities through our amazing Pathways Program.