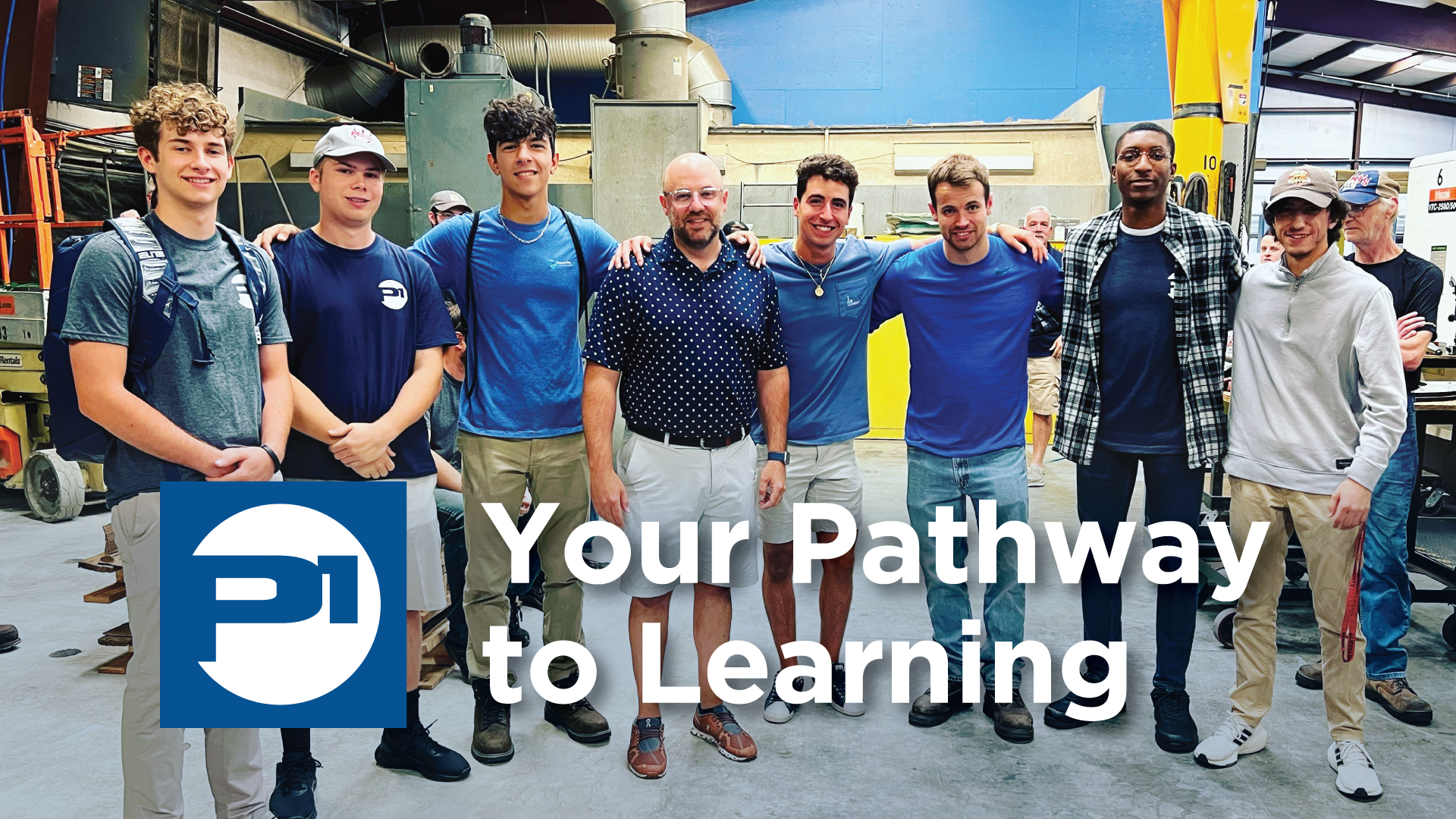 One of P1's core values is a lifelong dedication to learning. You see it daily in our approach to work, recruiting, benefits, and the fact that a majority of our employees have been with the company for many years.
A practical application of this is our Pathways program: an internal growth program that allows employees to create their path within the company, as well as creating the opportunity for someone to launch a career in machining. Within our existing workforce, Pathways gives employees the chance to continually grow and expand their skillsets. We create clear paths based on an individual's personal career goals and align them with our company's objectives.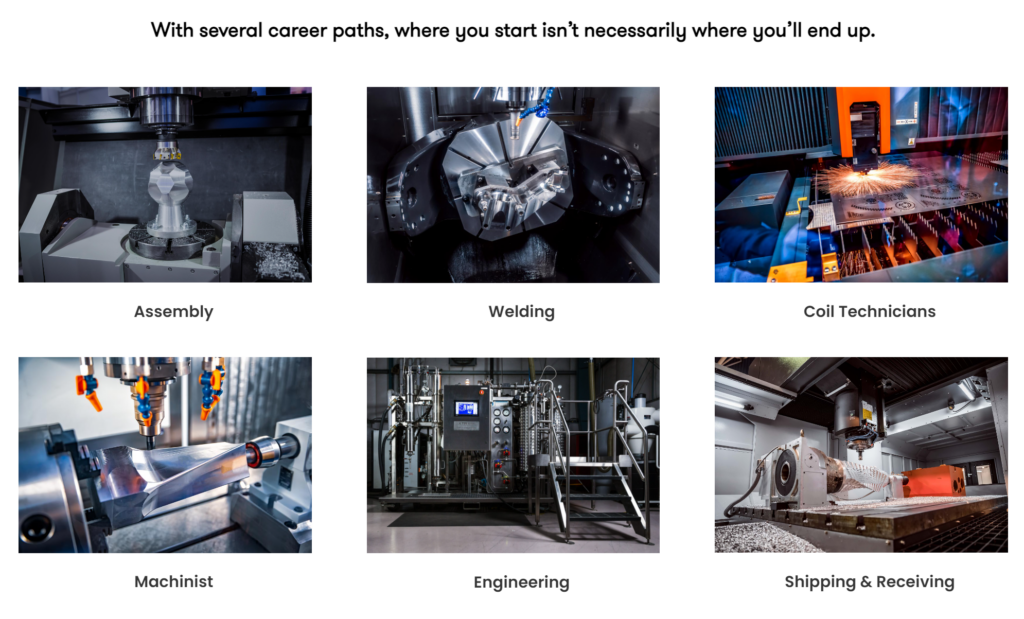 A powerful example of this is John Junge, whose highlight you may have seen on our page before. John started as a part time intern on second shift and is now the Plant Manager of our Coils & Composites division. On a more personal level, I have experienced these opportunities myself as I too started with the company as an intern, worked in different capacities over the years, and am now privileged to recruit and do workforce development across all P1's entities.
Simultaneously, last year we officially launched our Pathways Machinist Internship, bringing on 4 interns with an interest in a manufacturing career in the summer. This program is structured so that interns work 20 hours a week and are exposed to various parts of the company. They experience the entire manufacturing life cycle from machining to quality to shipping, and can focus their training on the area that interests them most. We have frequent check-ins throughout the process and at the end of the internship, we evaluate whether both parties agree to move forward.
If the candidate still wants to pursue a career in machining, and we believe they would be a good fit at P1, we will hire them in a full time, permanent role, and pay for their corresponding manufacturing degree at HVCC.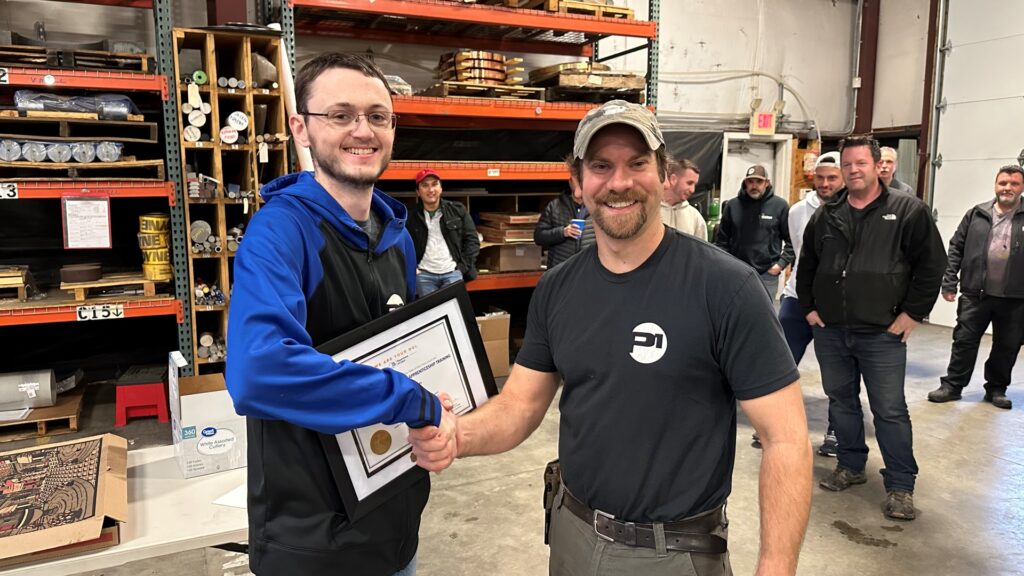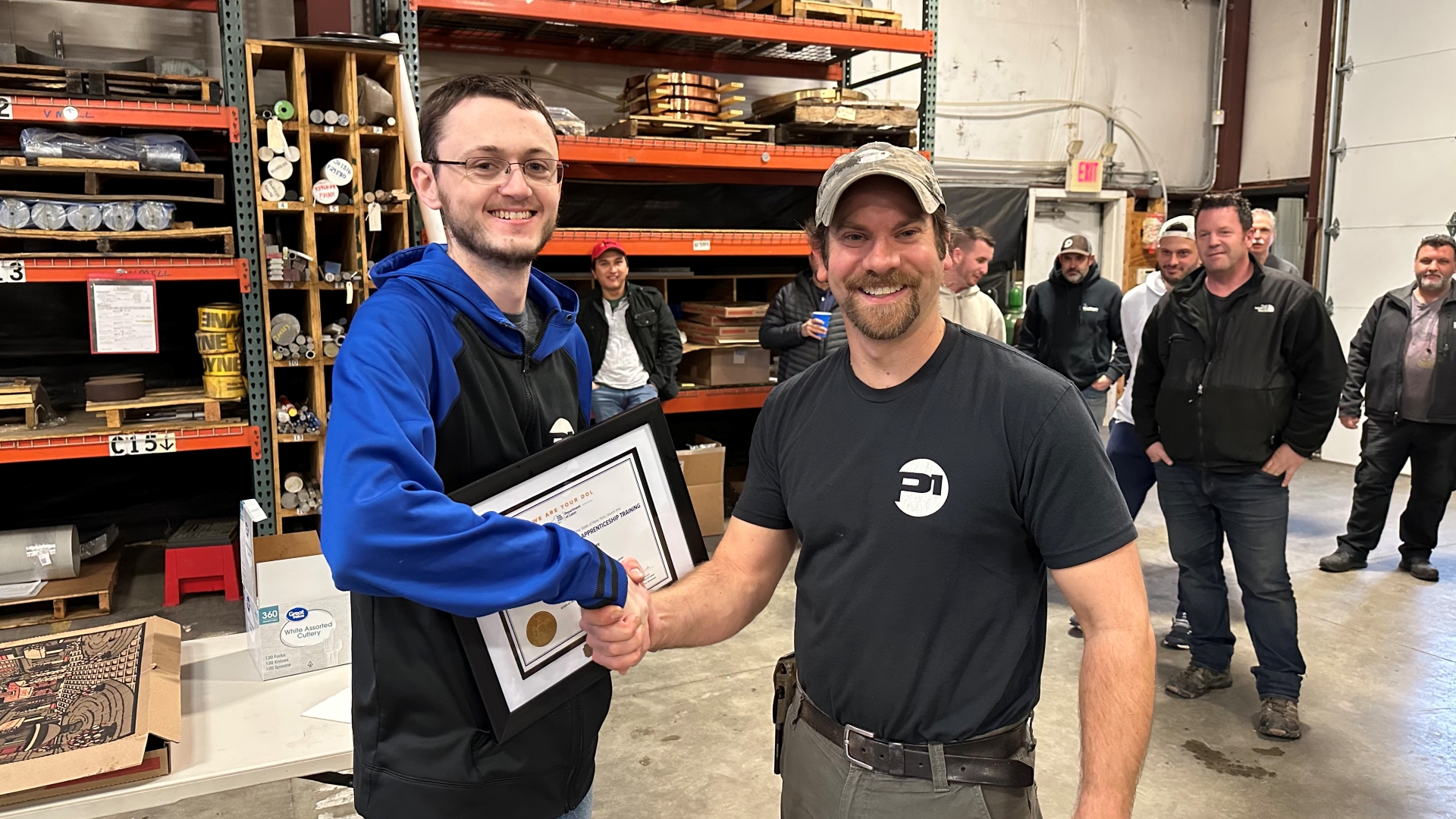 Although we have done this type of program informally before, last summer we put more structure and organization around the process. Out of the 4 candidates who participated, all 4 of them are still working with us in some capacity. Each of them found their own niche on the shop floor and we have been thrilled with the results. Another benefit is utilizing our existing machinists by giving them the opportunity to act as coaches and teachers.
As many companies experience hiring and retention issues, we firmly believe that continually challenging our employees and giving them opportunities for growth benefits us all. We are excited to see what – and who – our upcoming Pathways internship brings! We are currently accepting applications for our machining internship program. Maybe you enjoy working with your hands on engines or small machines, woodworking, or love seeing the application of math to real life.
We can support you in creating a career doing something you love. If you are interested in pursuing a career in machining, please head to P1 Pathways to apply and let's get the conversation started!