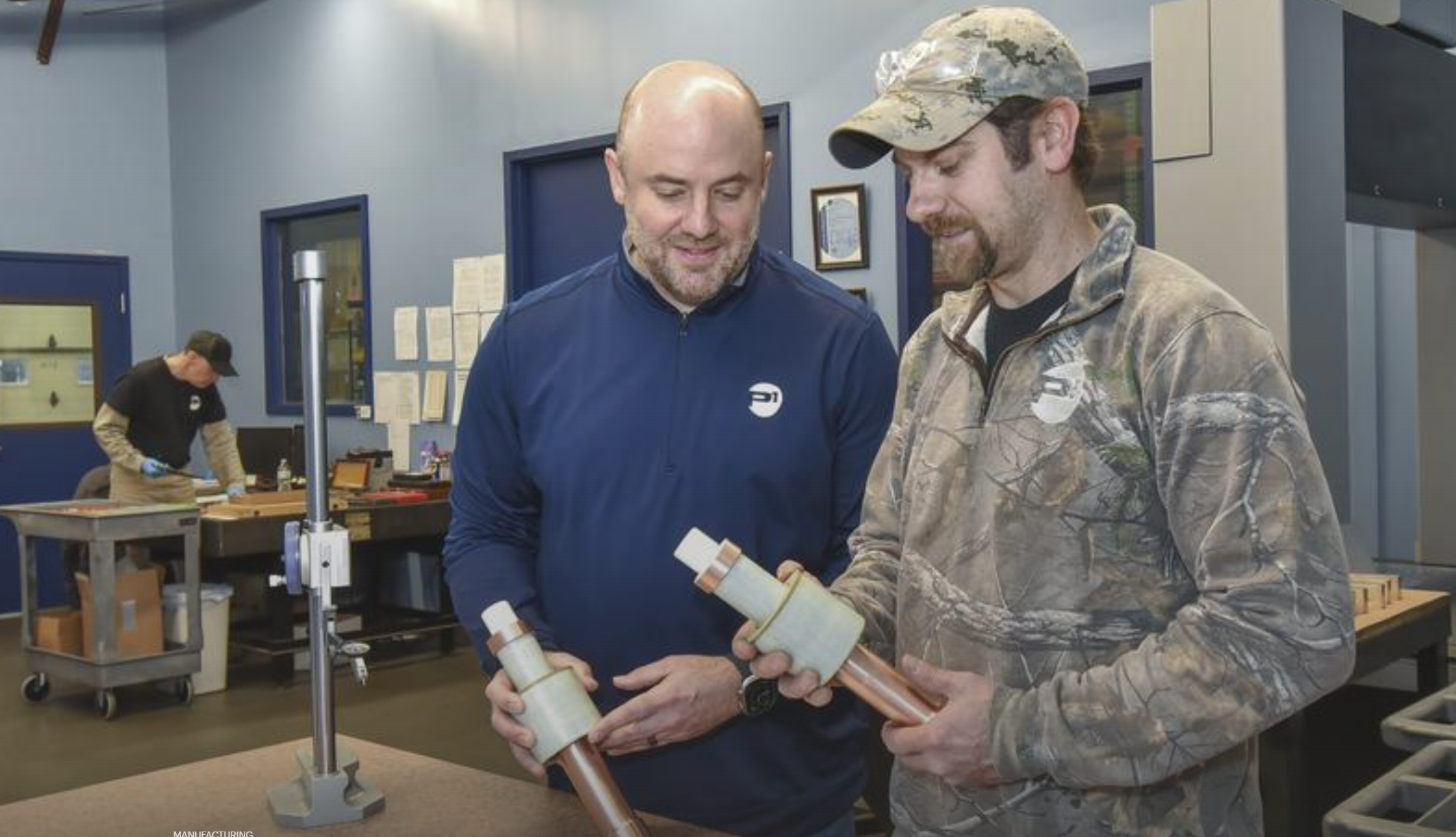 A special thanks to the Albany Business Review for their outstanding article highlighting the importance of manufacturing, reprinted here.
David Dussault has a secret weapon.
As he spent the past 16 years building a staff of 104 employees at his Schenectady manufacturing company, P1 Industries, Dussault discovered many of his most skilled machinists had something in common.
One characteristic Dussault and his Schenectady shop manager Joel Lape believe has translated into the most success on the factory floor is that many of their machinists grew up fixing tractors, trucks and motors while working on their family farm. A quick trip around the P1 plant and you'll find machine operators and programmers who were raised on pig, dairy, fruit and vegetable farms.
"These are some of the smartest guys I know," said Lape, who has been working for P1 since Dussault started the business in 2006 with an empty warehouse and no customers. "These guys all grew up in a rural environment where you have to be resourceful, and you can't just buy everything you need. You give any of these guys a blueprint and a chunk of metal and they will build you a part."
Decoding the recipe of what it takes to build a strong workforce is a big piece of Dussault's strategy to expand his business. It took him 16 years to grow the business to 104 employees. He plans to hire the next 104 in three years. Sixty-five of them will be machinists.
"We have built three factories since we started. We did it in a city that spent the previous 50 years tearing down factories," Dussault said. "We want to create 10 more factories over the next 20 years. I am all in on doing it in Schenectady and making it into a new manufacturing ecosystem with smart, young, energetic workers who earn good money using the newest technology to make things better, cheaper and faster than the rest of the world."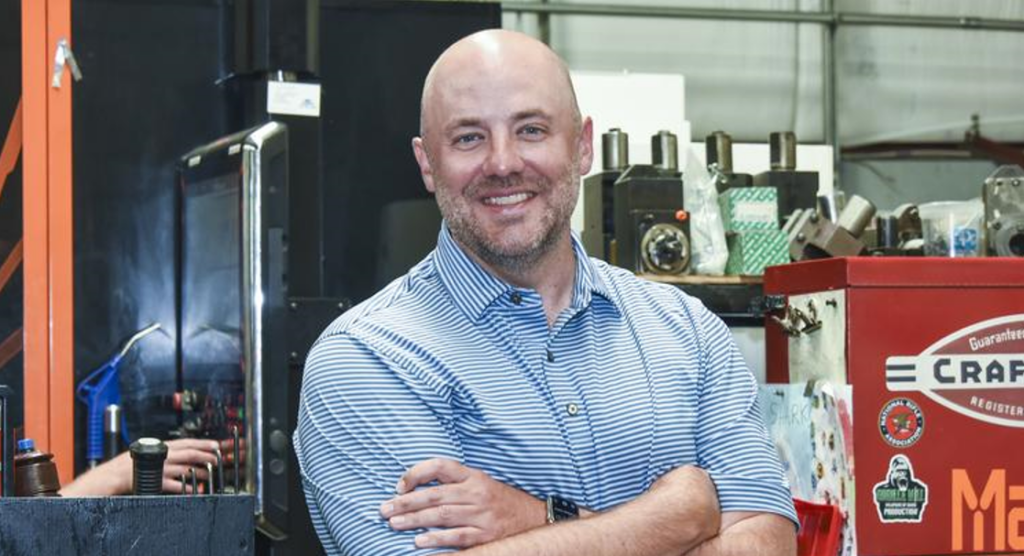 Dussault, the founder and chief executive of P1, is on a mission to expand his business and help improve the local economy by bringing more manufacturing jobs back to Schenectady, a community that has lost tens of thousands of factory jobs since the 1970s as General Electric moved work out of state and American Locomotive Co. stopped building train engines here.
Since 1975, the number of factory workers living in Schenectady County has shrunk from 24,331 to 4,448 as of last year. The county's 82% decline in manufacturing jobs is far steeper than the 34% decrease that occurred across the United States during the time, according to the U.S. Bureau of Labor Statistics.
Nationally, manufacturing was in the midst of a resurgence in the decade prior to the Covid-19 pandemic, adding 1.3 million jobs between 2010 and 2019 after losing 5.8 million factory jobs during the previous decade.
The rebound has accelerated since the pandemic began as more companies started investing heavily to bring work back to American soil after supply chain disruptions forced plants to slow and sometimes halt production, extending the amount of time it takes to get to market.
More investment in U.S. manufacturing has the potential to increase U.S. gross domestic product by 15% this decade, while adding up to 1.5 million jobs, according to a recent analysis by the McKinsey Global Institute.
"Manufacturing is the main economic engine and primary employer in around 500 U.S. counties today, and in those communities, the industry employs a broader-than-average swath of the overall population and does so more inclusively," McKinsey analysts wrote. "In most cases, employees don't need four-year degrees, and they can earn twice as much as those holding equivalent service-sector jobs, as employers invest in upskilling and reskilling their current workers by offering expanded learning opportunities."
Manufacturers like Dussault view that as a huge opportunity.
"The No. 1 values we're investing in are the versatility and adaptability of our workforce," Dussault said. "If you can adapt to changing customer needs very quickly, that puts us in a position to really revitalize American manufacturing."
As more large manufacturers shift their strategy, ensuring their supply chain is closer to home, Dussault believes it will allow companies like P1 to help those customers limit inventory and carrying costs while shortening delivery times.
"This probably isn't the place if you are going to set up a manufacturing line to make 10,000 widgets," Dussault said. "If you want 100 or 200 of this or 300 of that, and you want quick changeovers and quick adaptation in terms of design changes and market dynamics, I think that's going to come back in a big way in the United States. We are betting on it. We're betting on a revitalization here, and we're betting on Schenectady. We want to put our foundations pretty deep here."
Dussault's main factory is located on the eastern banks of the Mohawk River in a two-building complex that stands in the shadows of Rivers Casino and the Mohawk Harbor development with restaurants, bars, corporate offices, 200 apartments and $600,000-plus waterfront condominiums.
The setting in many ways is the crossroads of Schenectady's past and present.
The casino and $600 million Mohawk Harbor development are located on the site of the former American Locomotive Co., where thousands of workers once made train engines and tanks. Factory jobs from that property left decades ago and were replaced over the past eight years by retail, entertainment and office workers.
Dussault has had a front-row seat to the transition that has occurred in manufacturing, and it is not merely because of the proximity to P1's main factory. Dussault began his manufacturing career by following in his family's footsteps. Before he started P1, Dussault was a fourth-generation General Electric employee. His father, Bill Dussault, retired after 38 years on the GE factory floor. And David's brother still works there.
The path for David Dussault was different. He joined GE in 1999 as he was finishing his bachelor's in economics at Union College in Schenectady. He spent nearly six years at GE, completing the company's operations management leadership program.
But his entrepreneurial drive and desire to build a manufacturing company of his own was too strong and he left GE when he was 26.
"People thought I was crazy for leaving," Dussault said.
Today, P1 is a longtime supplier to GE and other larger manufacturers, building custom steel, aluminum and brass parts used in generators, turbines and propulsion systems for military and defense contractors, oil and gas companies and the power generation industry.
P1's mission is to revitalize American manufacturing through entrepreneurship, and Dussault believes the model his team has built positions them to accomplish that goal.
"I believe one of the positives that came out of the pandemic is that reshoring is for real. I am not smart enough to tell you if the changes we are seeing today will be the same in five years. But I keep reading about corporations like John Deere and Ford investing more in the United States. We are seeing our volume and bookings increase. So, as far as I can see, it looks like it is here to stay."
If P1 and other machine shops and parts suppliers want to capitalize on the opportunity, Dussault said, they need to have a skilled and ambitious workforce.
"If we are going to double our staff, we have to invest in it," Dussault said.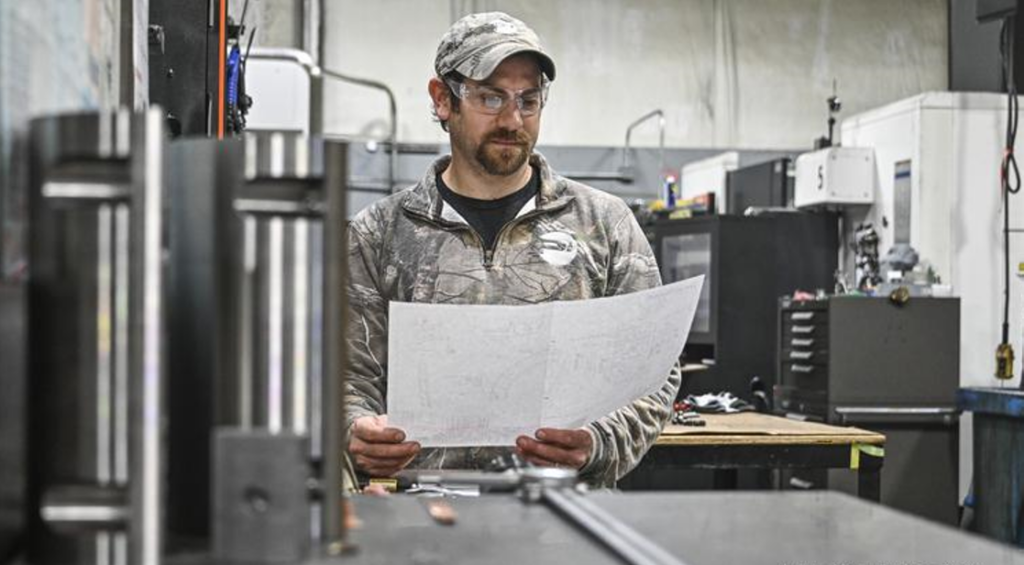 P1 spent the past several years creating a state-certified apprenticeship program. They have recruited 30 machinists from Hudson Valley Community College's advanced manufacturing program. And they are starting to work more closely with high schools in Schenectady, Rotterdam and Cohoes as well as Union College and Clarkson University.
In October, Dussault promoted Lorenzo Agnes from marketing manager to the company's first head of workforce development. And they hired a recruiter in Virginia to serve as a full-time recruiter.
"We have had success hiring farmers and energetic, resourceful people from rural areas. Now, we are looking to create paths for inner-city kids who may not have had as many opportunities to build a good career in the past," Dussault said.
The company also created a pathways program that hires five young people every three months from inner-city Schenectady.
"We are looking for kids who are willing to work hard and want to learn and grow," Dussault said.
One of P1's most recent recruits has enrolled in Hudson Valley's advanced manufacturing program, and P1 is picking up the tab.
In many ways, P1 is borrowing the model that brothers Guha and Karthik Bala, founders of Vicarious Visions, mapped out when they created Velan Studios in October 2016.
The Bala's are creating an ecosystem for video game developers in Troy.
"How inspiring is it that [the Bala brothers] had success and now they are building an environment for hiring and investing in gaming and it's attracting talent to our region and a gaming ecosystem is starting to emerge?" Dussault asked.
After spending some time getting to know Guha Bala over the summer, Dussault wants to borrow the Bala's strategy and use it to build a manufacturing ecosystem in Schenectady.
"What he is doing for gaming can be done for manufacturing," Dussault said. "It's a good blueprint."
Creating a company. Building a sophisticated recruiting and training program. And then searching for a way to build a business accelerator and an investment fund are steps the Balas are pursuing and Dussault plans to adapt their strategy for the manufacturing world.
"I want to build a manufacturing ecosystem in Schenectady. It is not going to happen overnight. It's not going to happen next year. But over the next five to 10 years, we want to create an ecosystem for suppliers with clean advanced factories, who produce drones, parts for power plants and airplanes," Dussault said.
"The big piece of the puzzle for me over the next three years is creating a great model for workforce development. We need to build up the trades," Dussault added. "Our goal is to help put the middle class back to work."